Your home should be where you feel most relaxed, but let me guess how you're really feeling...
Stressed & tense about all the things you haven't done.


Guilt & shame about the disorder and neglected projects.


Like you're swimming in stuff... and sometimes your head is barely above water.


And you hate to admit it, but yeah... sometimes, even like the unpaid maid in your own house.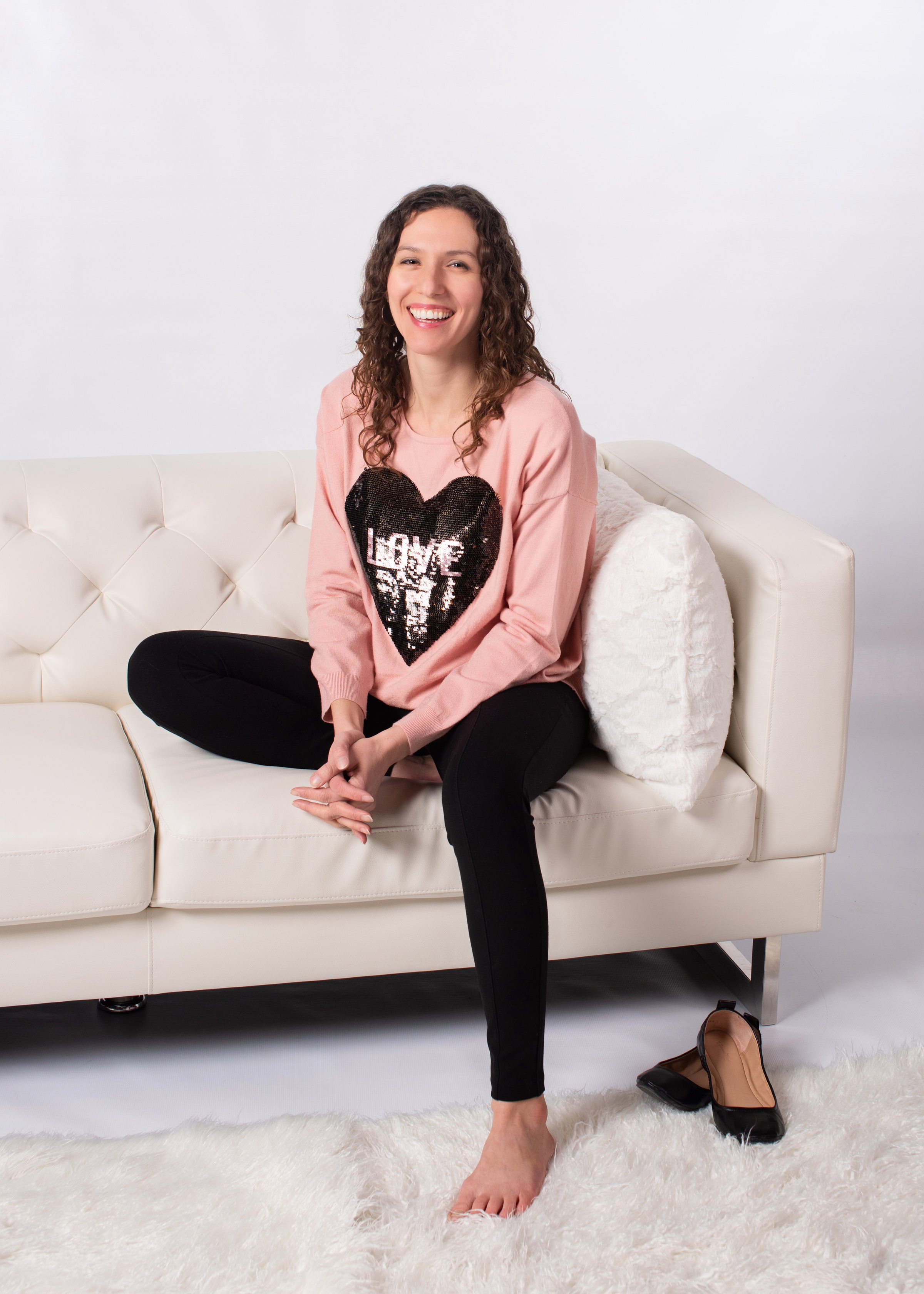 Just because you're a busy woman DOES NOT mean your home needs to feel like chaos.
Maybe you're a mom and trying to manage kid stuff + your stuff feels like pushing a rock up a hill each night, only to have it roll down the next morning.🤦‍♀️
Maybe you're retired and thought that with all the free time on your hands you'd finally declutter your stuff... except that free time never seemed to show up.🤷🏽‍♀️
Maybe you're in the thick of a professional career and every night when you walk in the door and see the random schtuff on your kitchen counter you wonder... Is this 'work/life balance' thing even real?? 😰
You're not alone. Many people (including me!🙋🏽‍♀️) have been where you are.
So if you're drowning in stuff and looking for a way out... let me help you create more open spaces in your life this fall!
Join the 6-week LESS Method LIVE Decluttering Course & let's declutter your home before Thanksgiving!
I've helped hundreds of women just like you create calm, peaceful homes they actually want to live in. With my teaching background, I'll guide you toward your decluttered home with simple, practical, step-by-step tools.
I'll also help you create simplicity habits & organizing systems, so you can keep your home calm and clutter-free long after the course is over. (No going back to the chaos!)
And we'll do it all as a group so it's fun, interactive, full of accountability, and yes... easier than you think!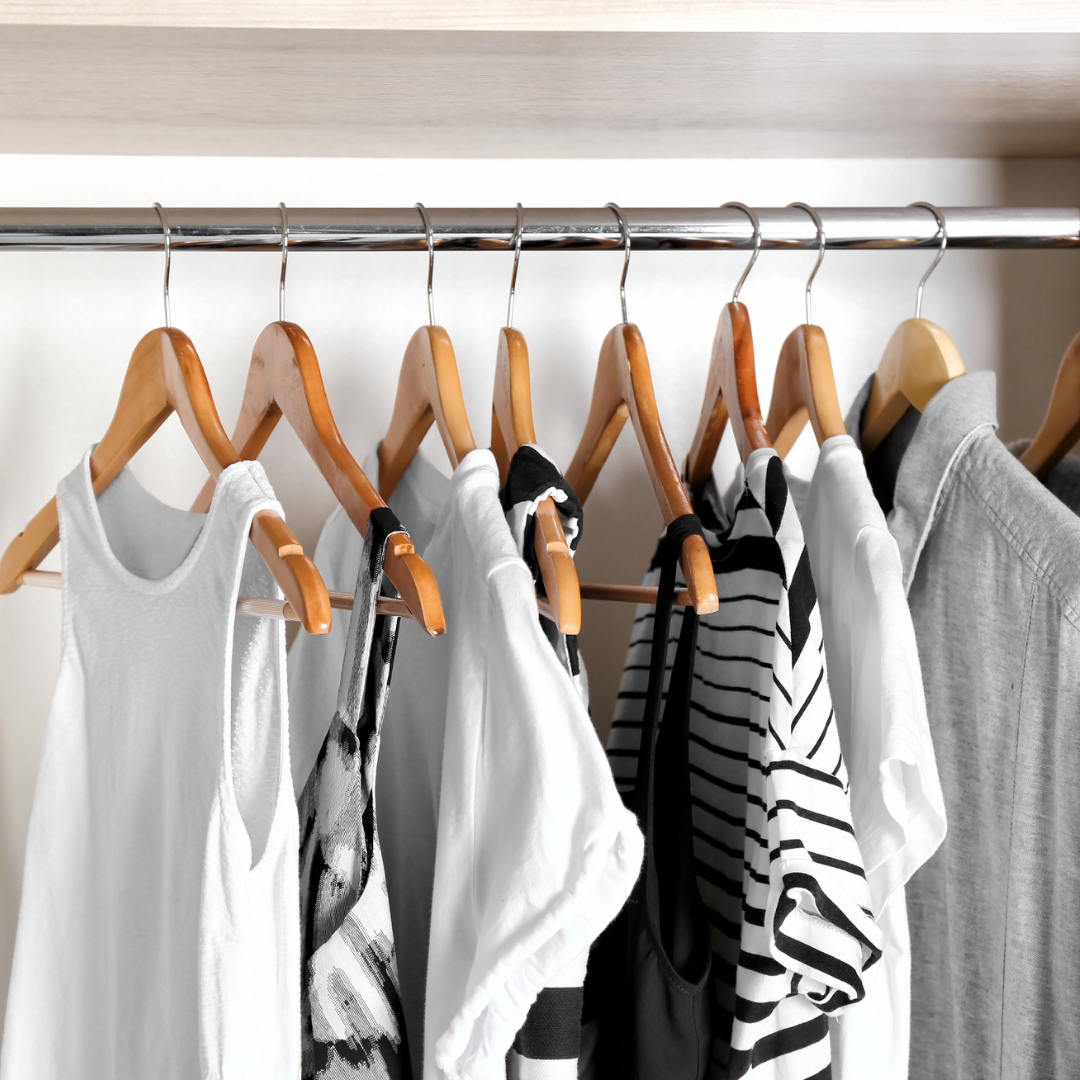 Here's how we'll do this together in 6 weeks...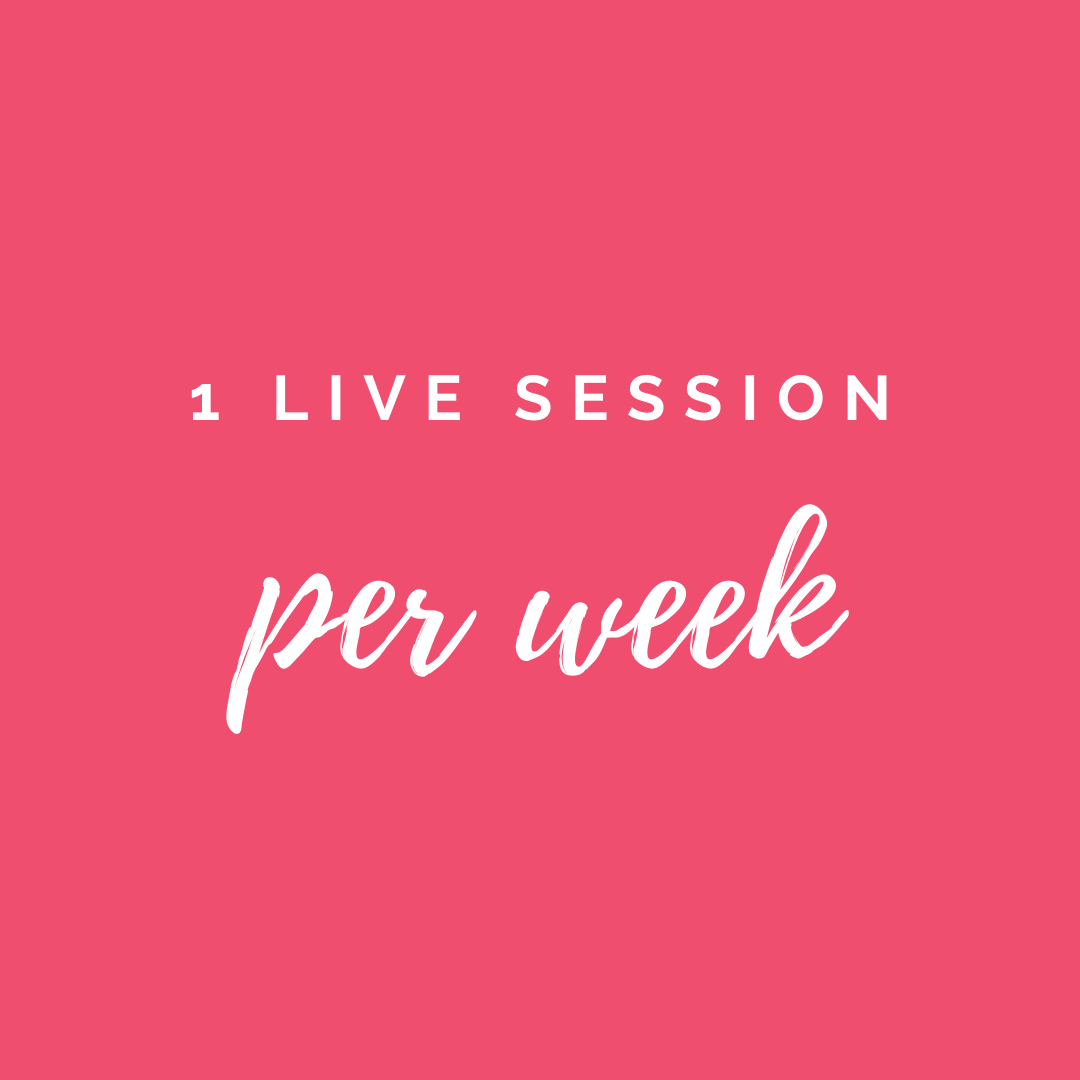 We'll get together on Zoom every Sunday night for a live LESSon (get it? 😉) to set our weekly goal. Can't attend live? No worries! All sessions are recorded.
Downloadable access to my best cheatsheets and checklists, room-by-room, to help you declutter like a pro. We'll host a friendly before/better contest each week - with epic bragging rights! Plus we'll meet up regularly to celebrate successes, ask questions, and cheer each other on in our private Facebook group. (No worries if you're not on FB. You'll get email support!)
"This might sound extreme, but being part of Rose's online course has been LIFE-CHANGING. Since having kids, toys, clothes, and papers had overtaken our house. For the first time in years I was able to completely enjoy my kids getting Christmas gifts because I knew that we had room for the new toys instead of just adding to the disaster.
I really feel like I've been given my life back."
Michelle, LESS Method grad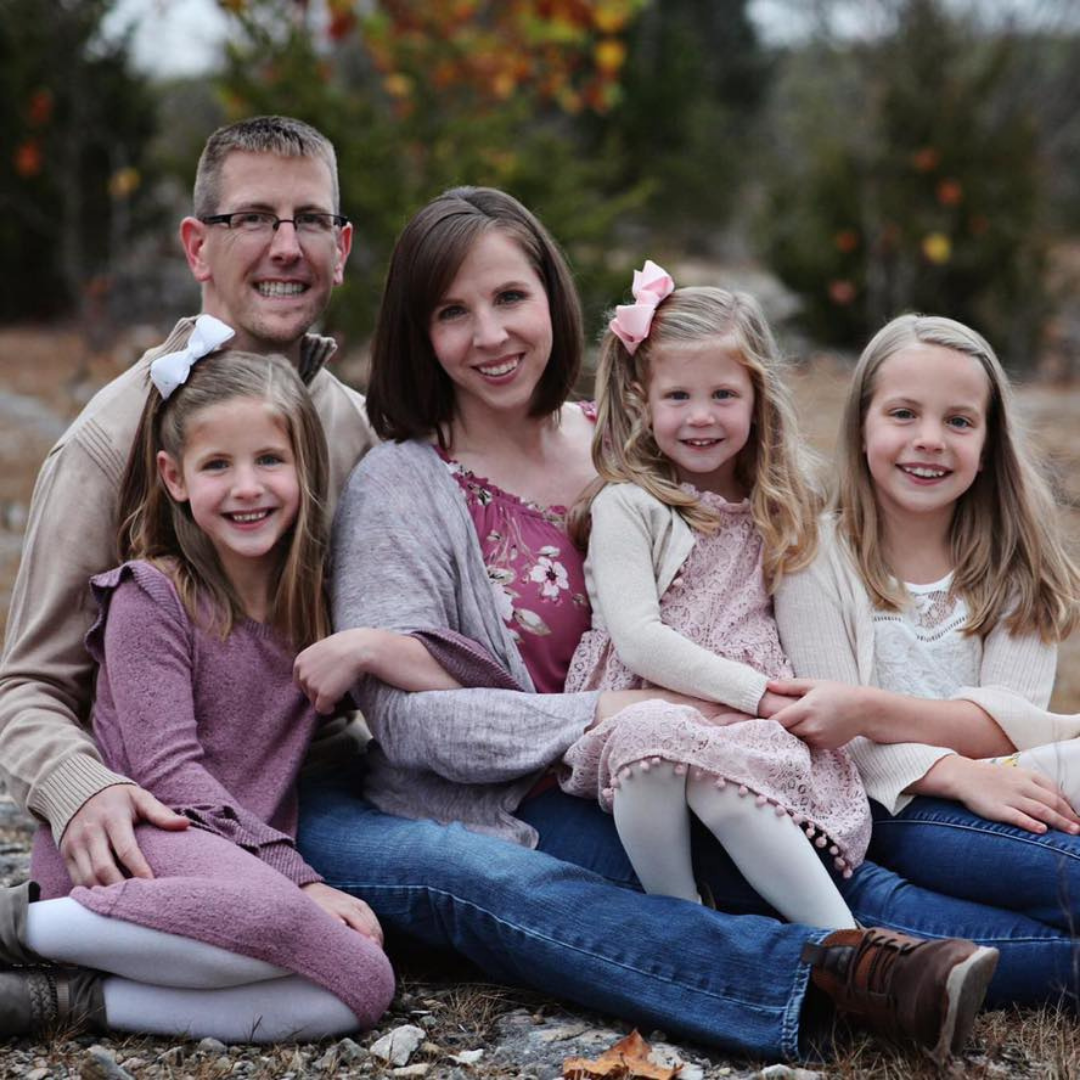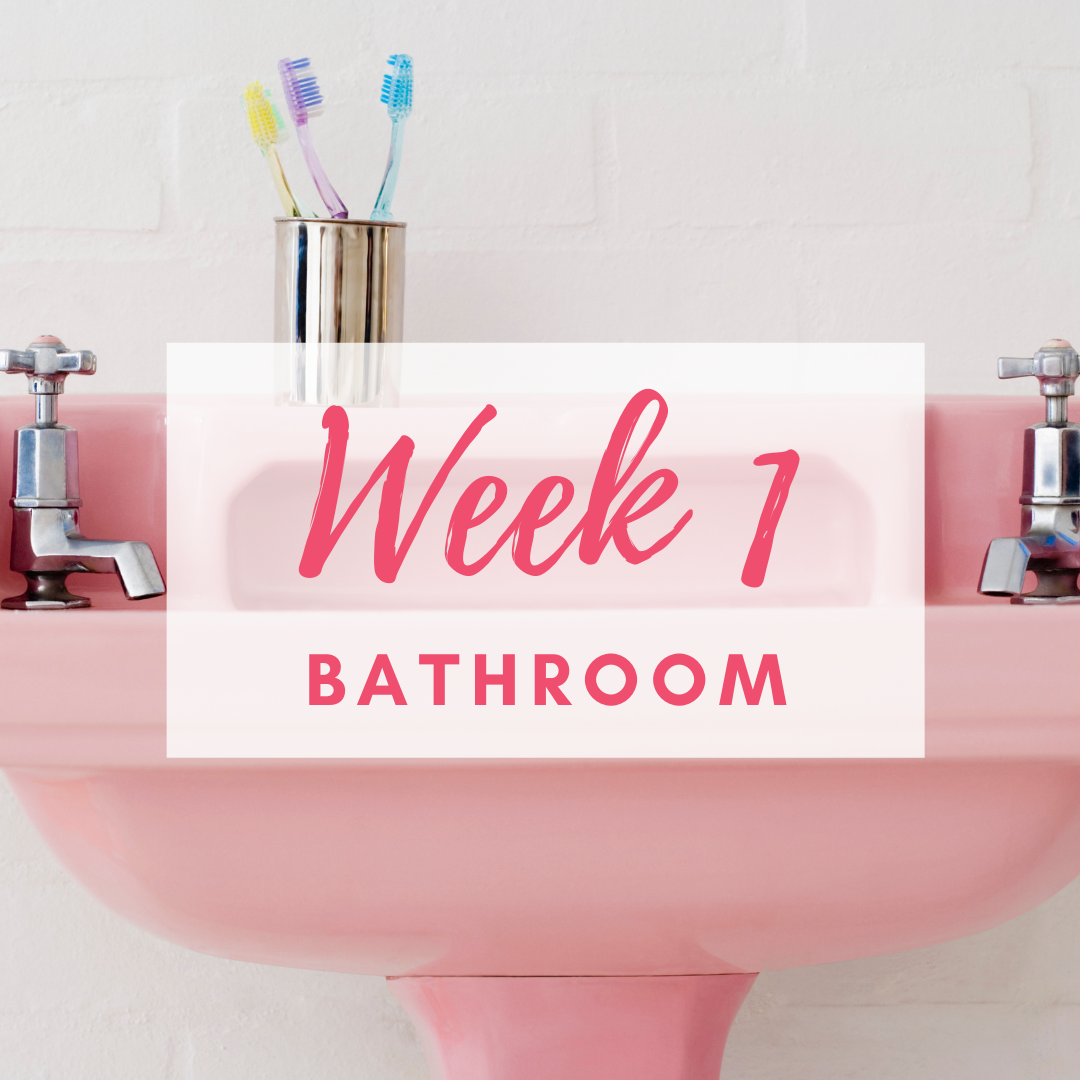 We'll kick off the course by learning how to declutter your bathroom like a pro... hello, clear countertops!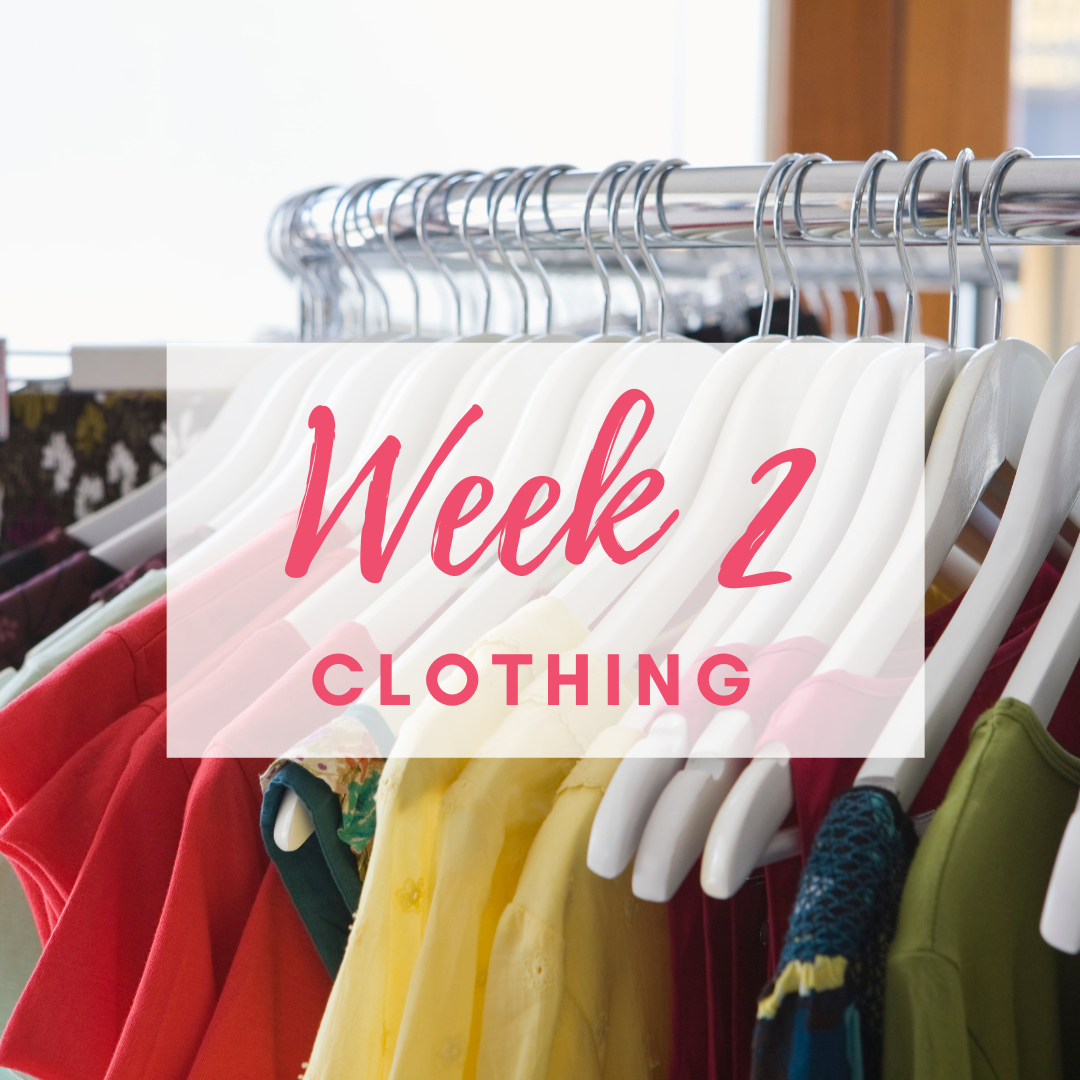 Got a closet full of nothing to wear? Not after this week!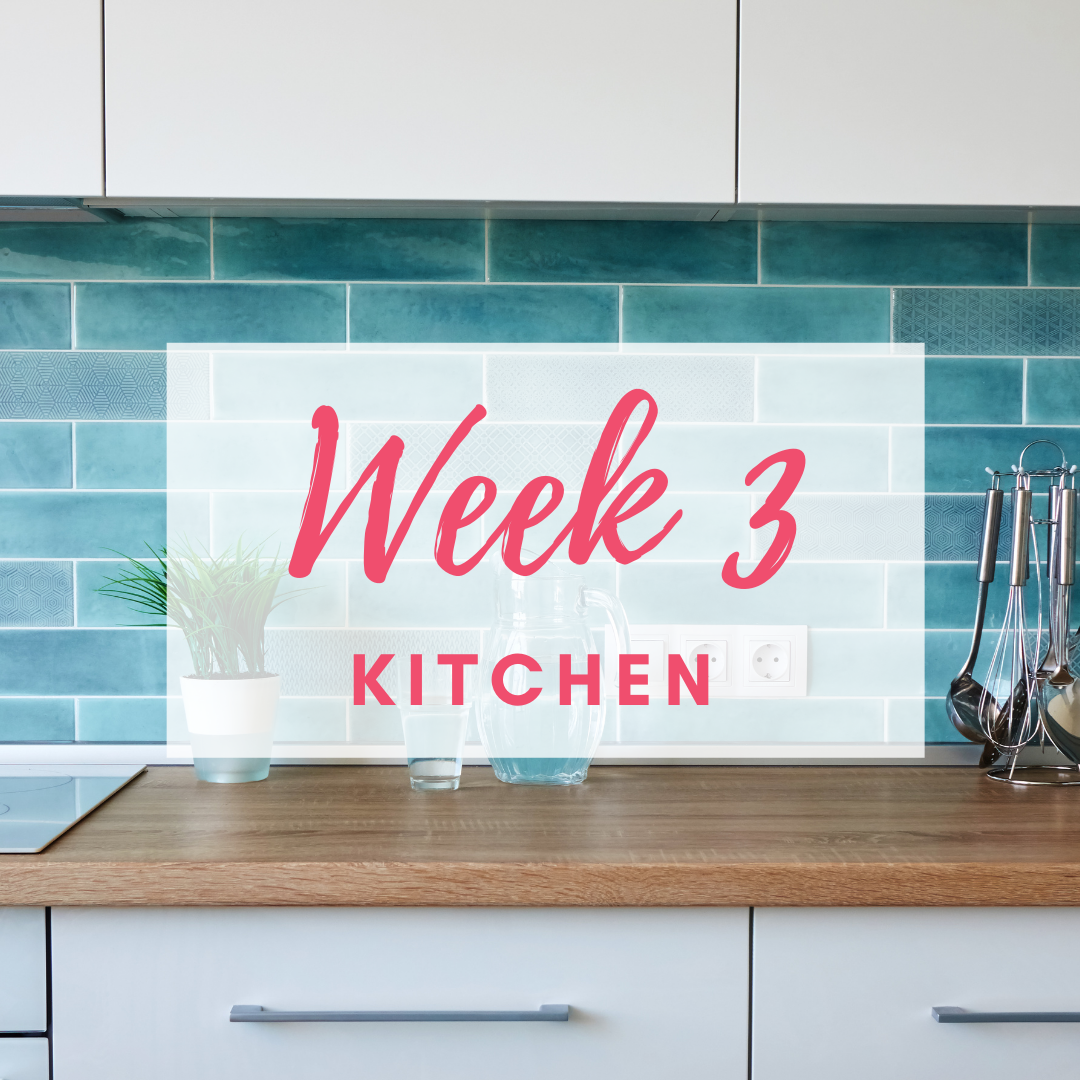 From pots and pans to the pantry and junk drawer... this week you'll solve that kitchen clutter.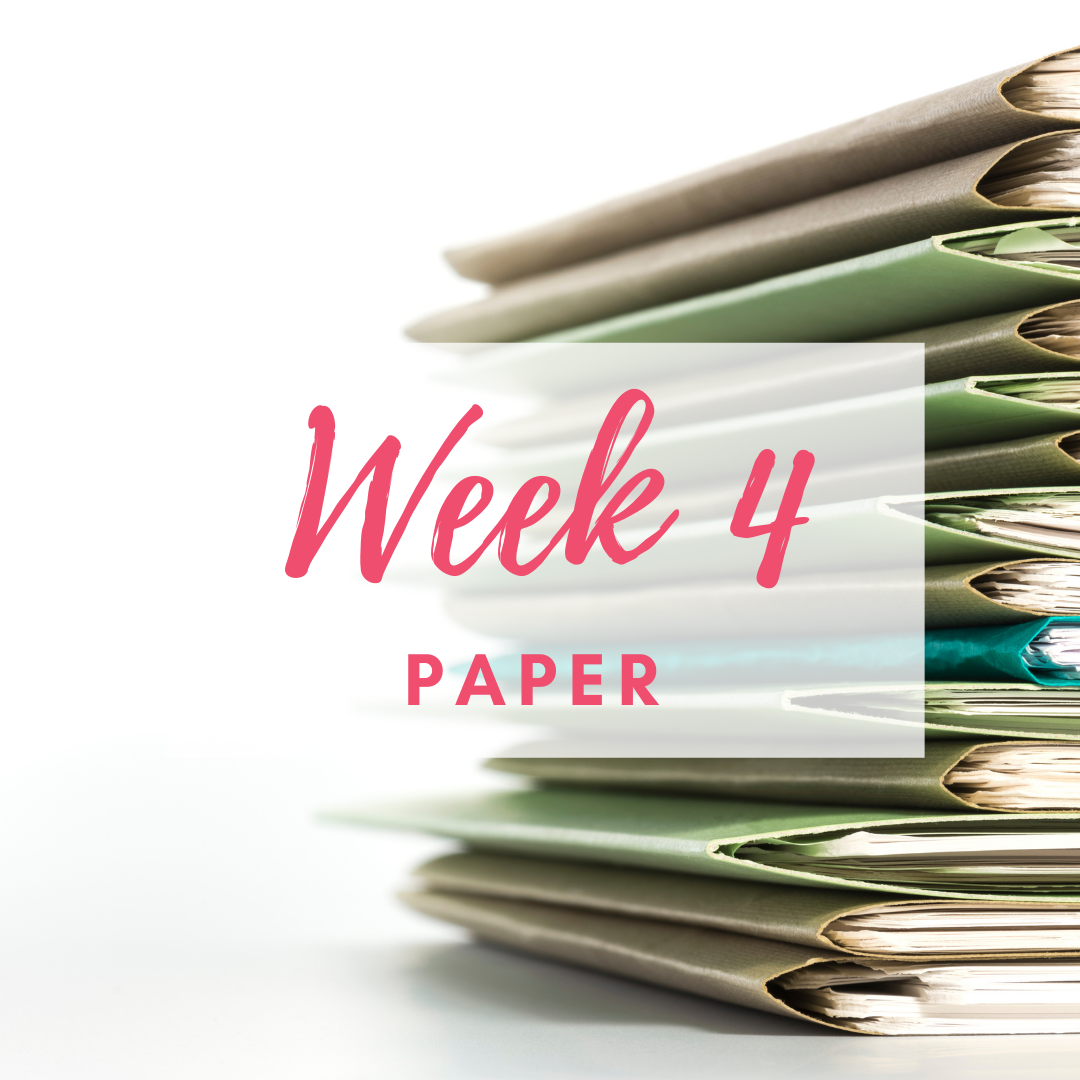 Those piles of paper on your kitchen island and coffee table better look out... this week you'll banish them for good!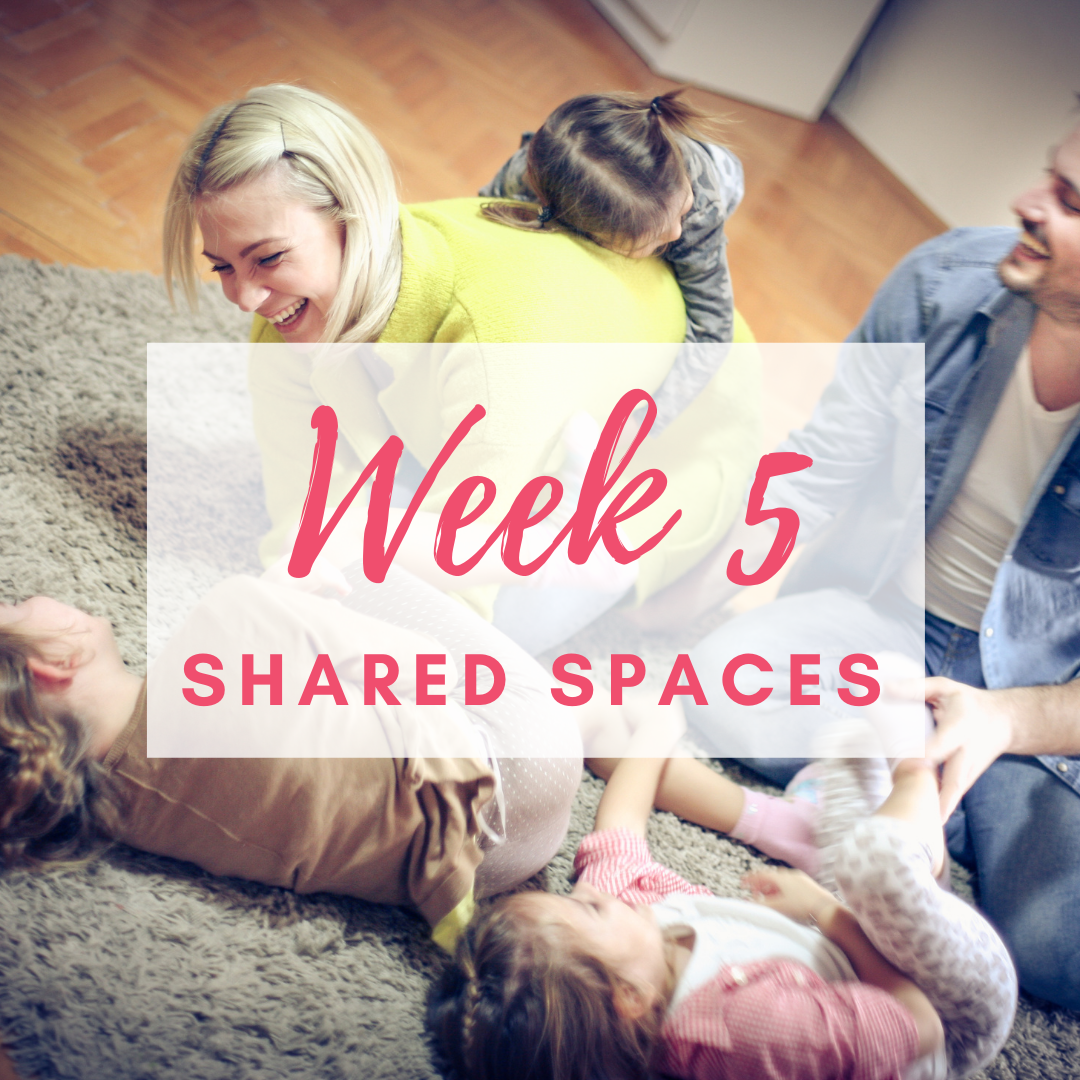 Whether you've got kids, pets, or guests, learn how to simplify your shared spaces... and get your loved ones on board (without nagging or threats!)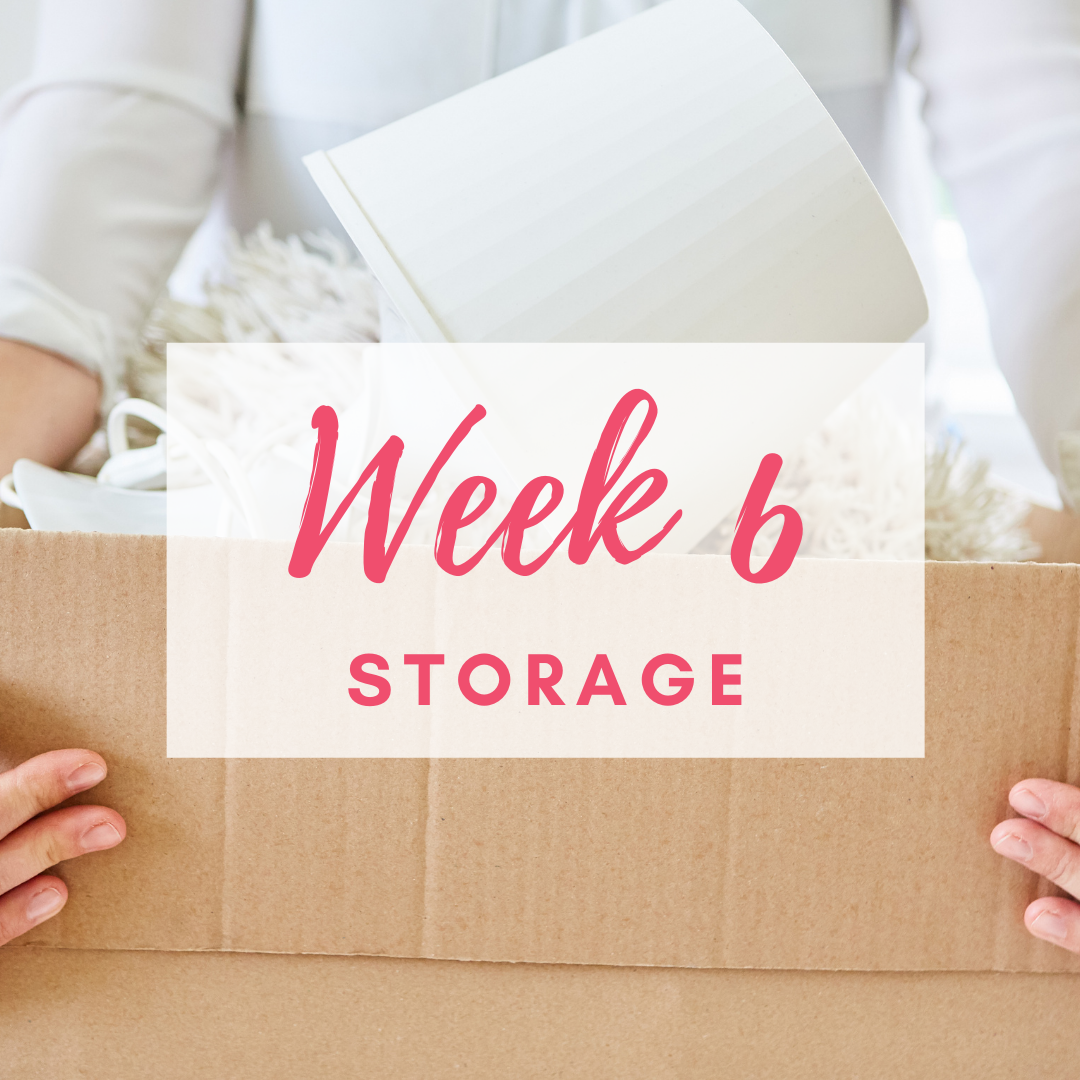 We'll close with a fun Storage Wars challenge, where we dig into your attic, basement, or spare room closet to create some much-needed serenity in your storage spaces. (Plus you'll learn how to deal with all that memorabilia, too!)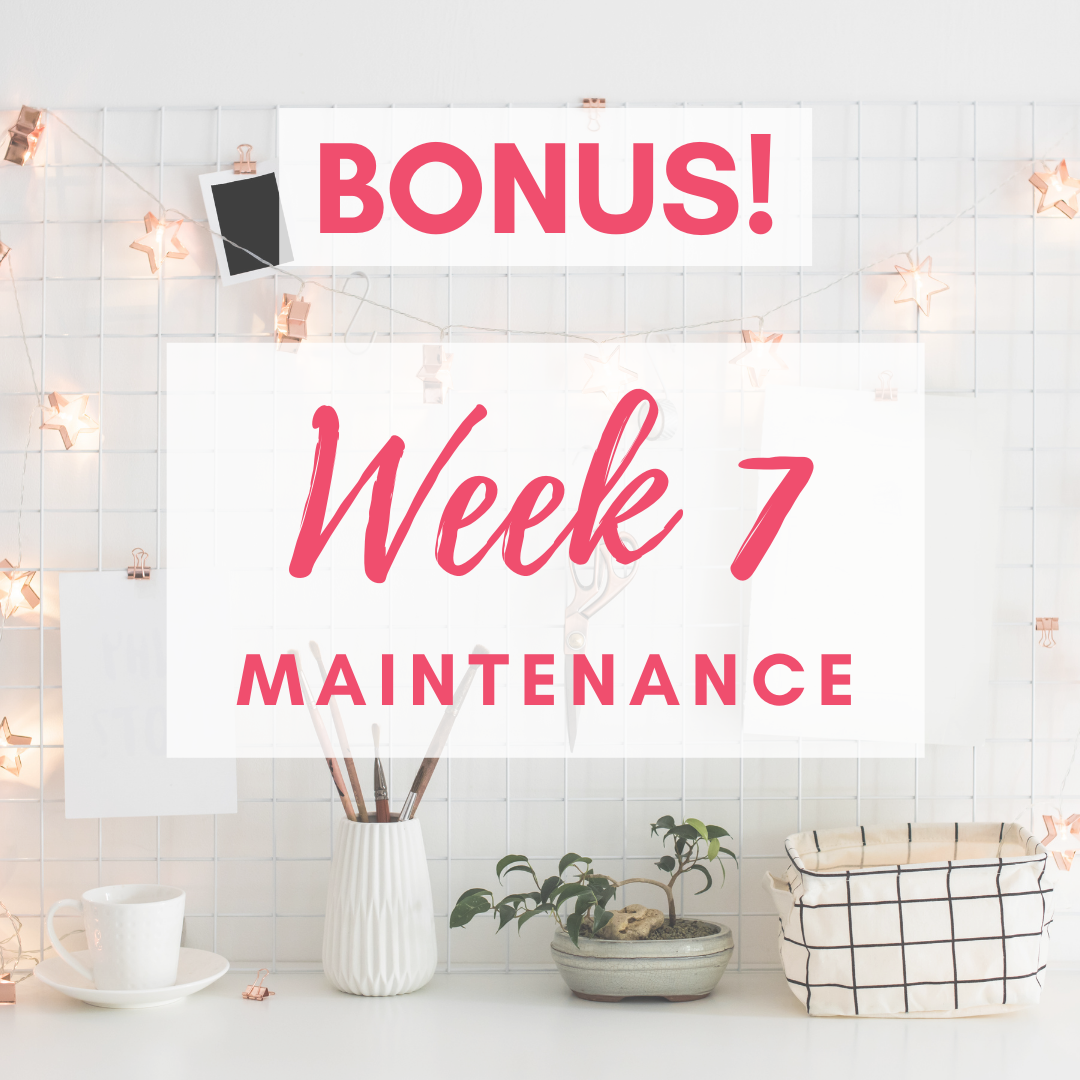 I cannot in good faith send you out into the world with a decluttered home and no maintanence skills! So we'll get together one last time for a special BONUS Week 7 class to help you keep your home calm and clutter-free. There's no going back to the chaos!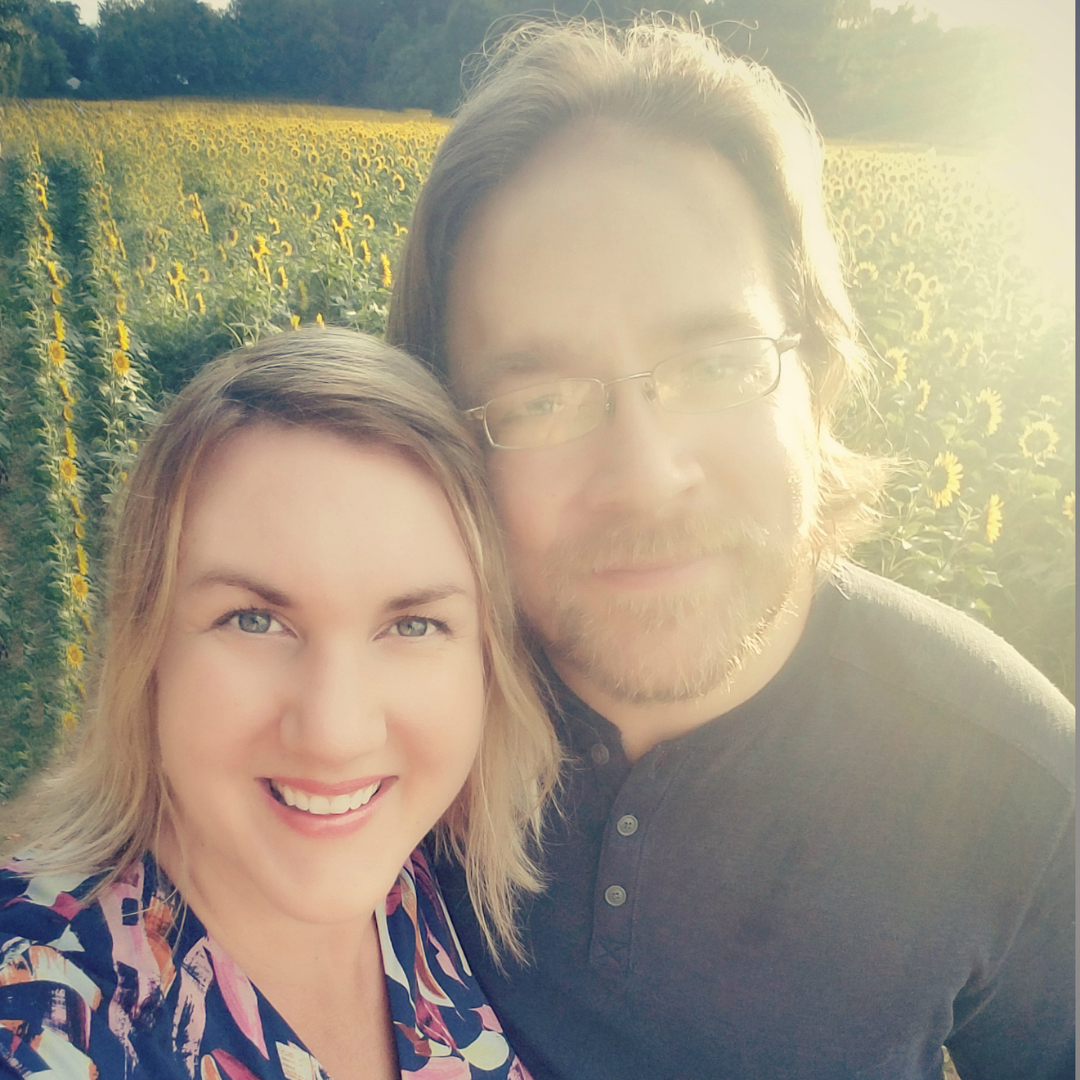 "Rose's course was a
life-saver
for this absent-minded professor and ADHD spouse!"
Heather & Carl, LESS Method grads + loving couple :)
When you join, you'll also have access to exclusive interviews with simplicity experts including...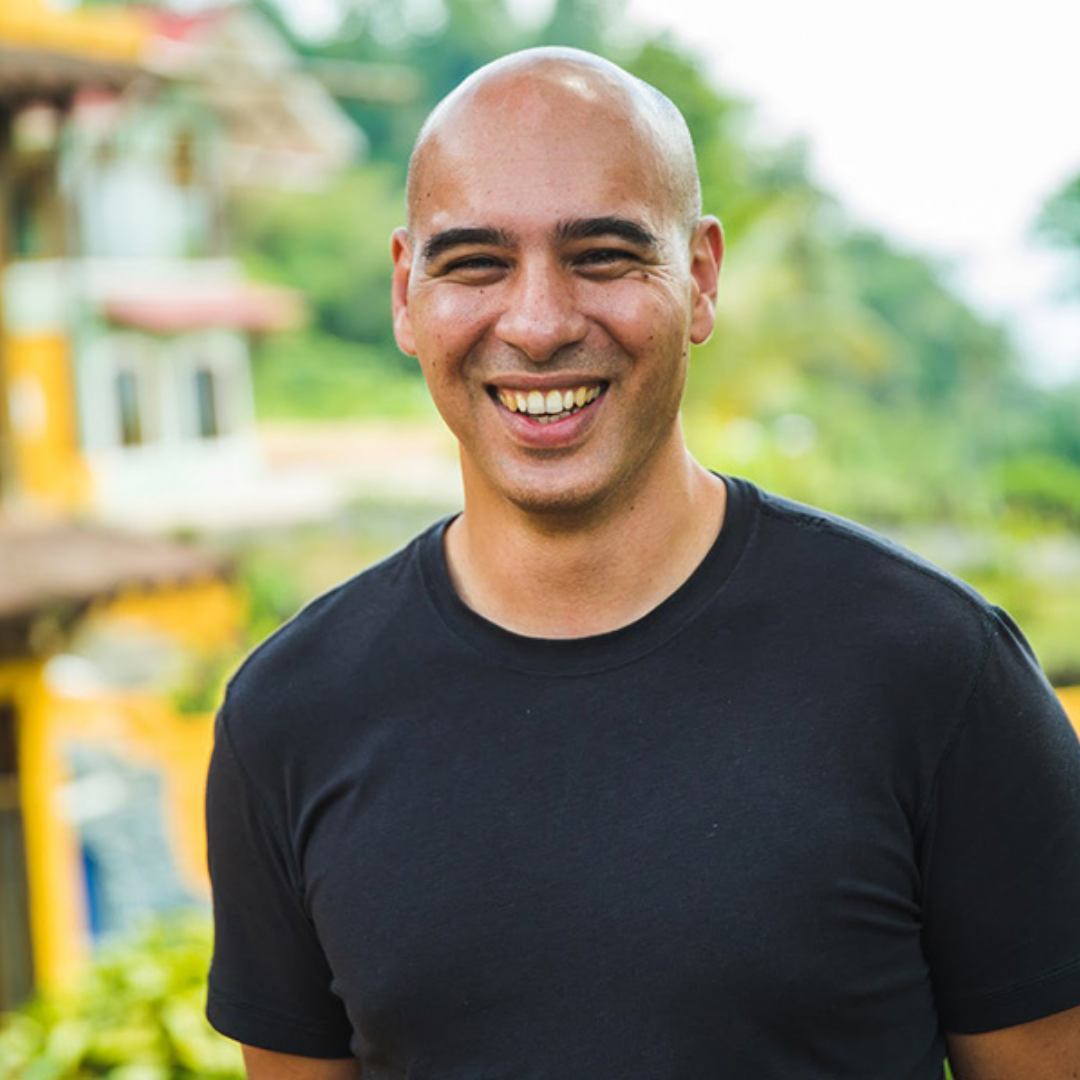 Leo Babauta of Zen Habits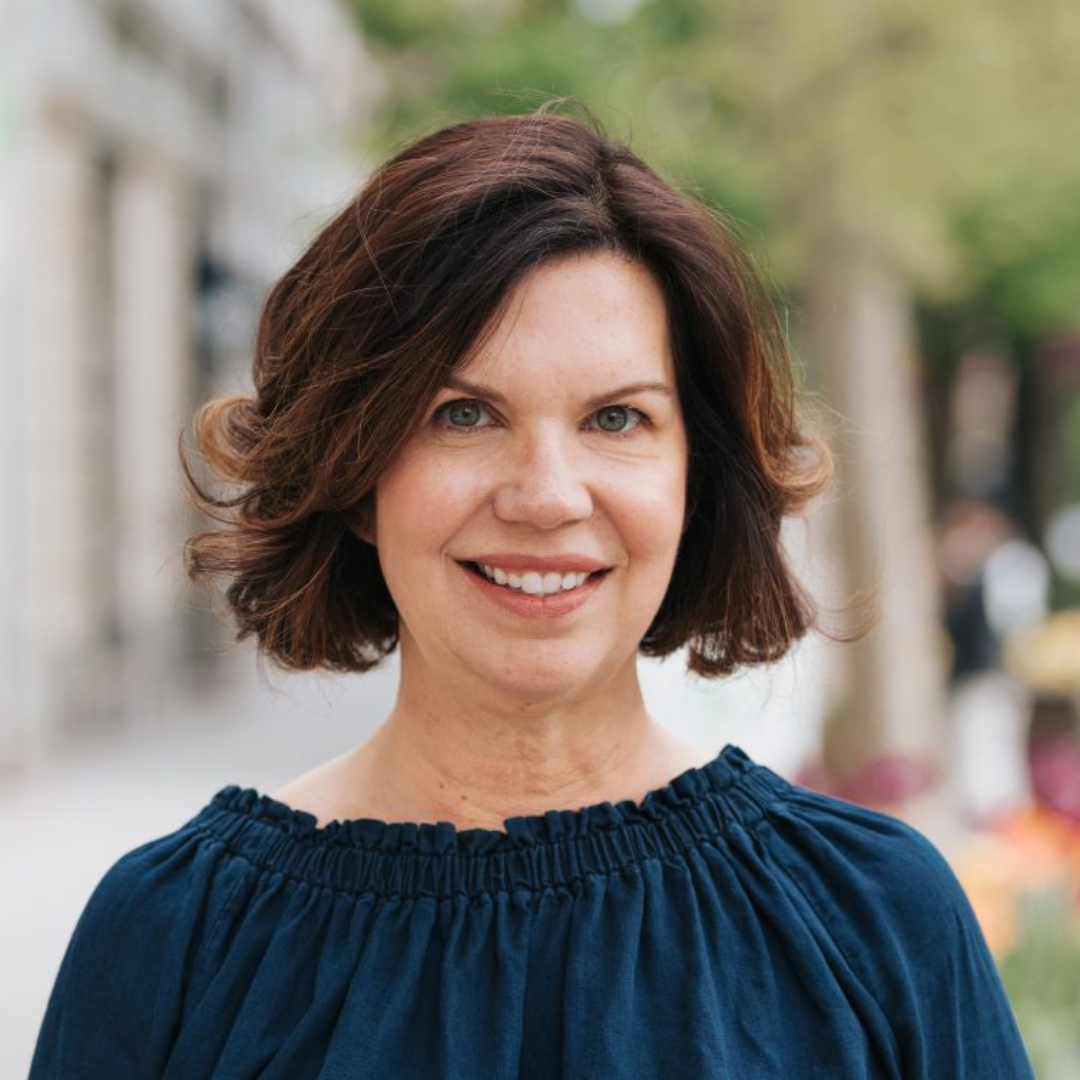 Courtney Carver of Be More With Less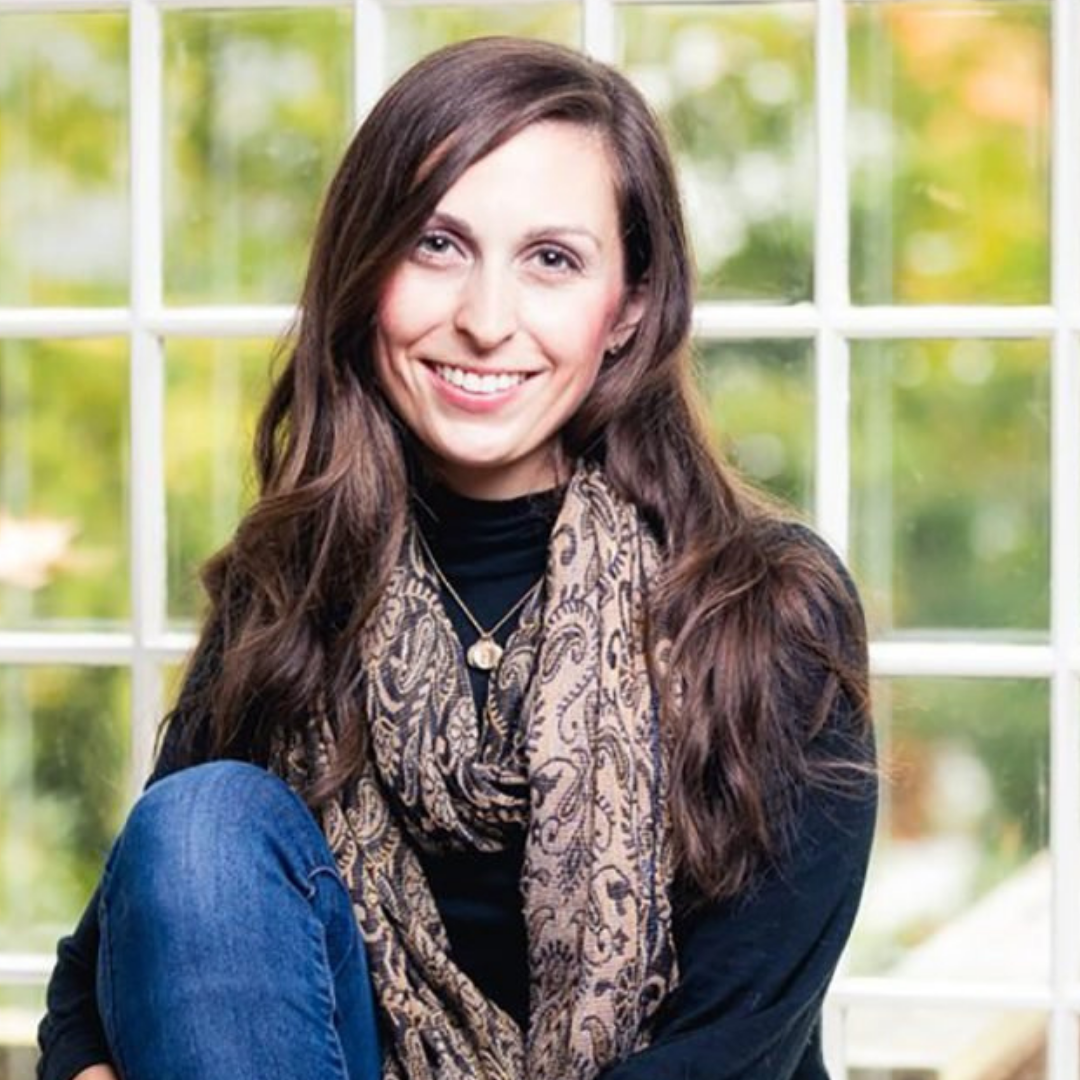 Stephanie Seferian of the Sustainable Minimalists Podcast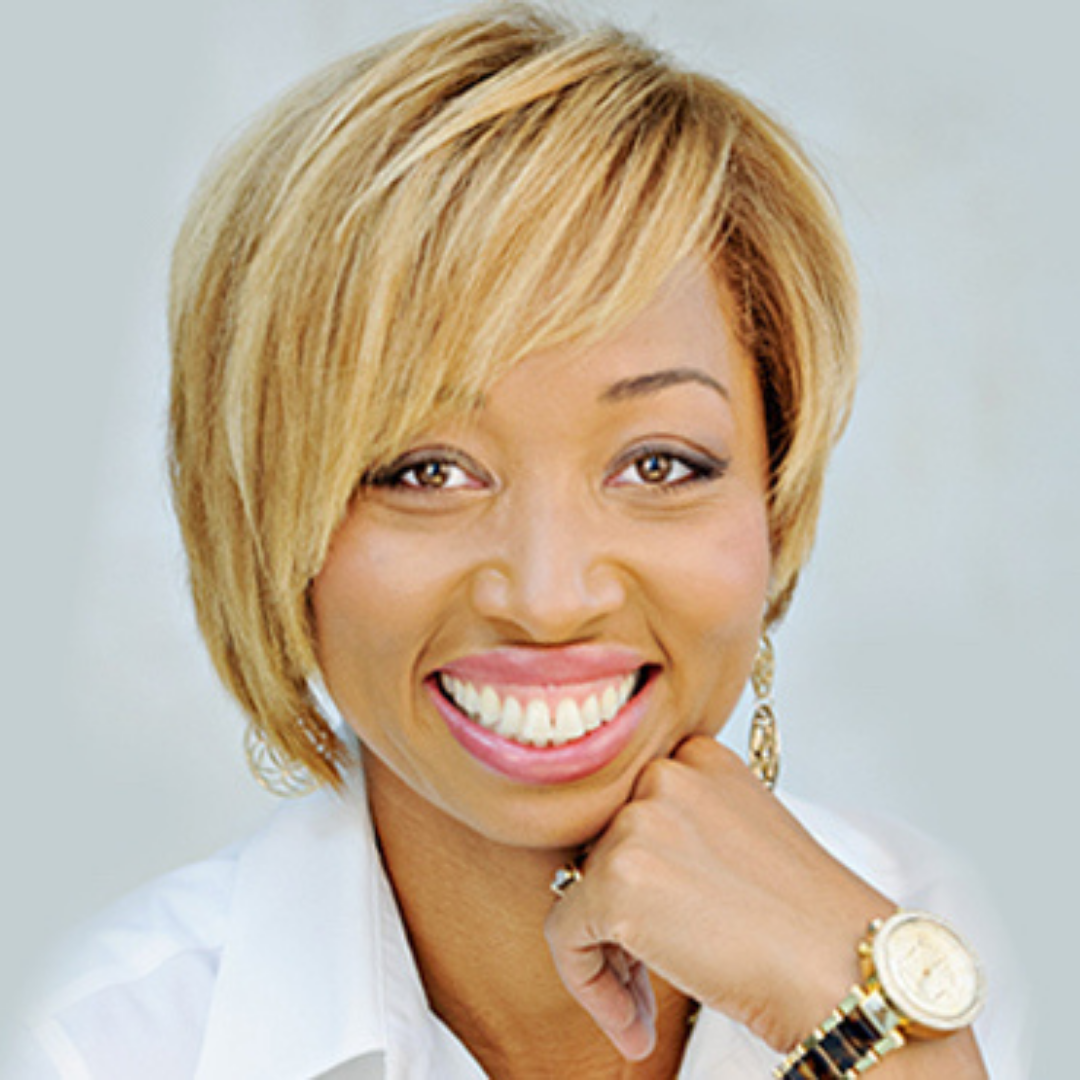 Ericka Young of Tailor Made Budgets
About 10 years ago I was living the busy life of a middle school teacher with toddler triplets. (Yes, you heard that right!) But the biggest struggle in my life wasn't my work or my kids… it was my stuff. As I started letting go of all the things I didn't need or love, I discovered some amazing gifts: free time, peace of mind, and clarity. I now devote my life to helping other women create more space for joy, balance, and mental freedom in their lives through simplicity. I've been featured on TEDx, USA Today, Good Day Columbus, and several other news outlets. But my most important credential is that I've done this myself. And I can help you do it, too!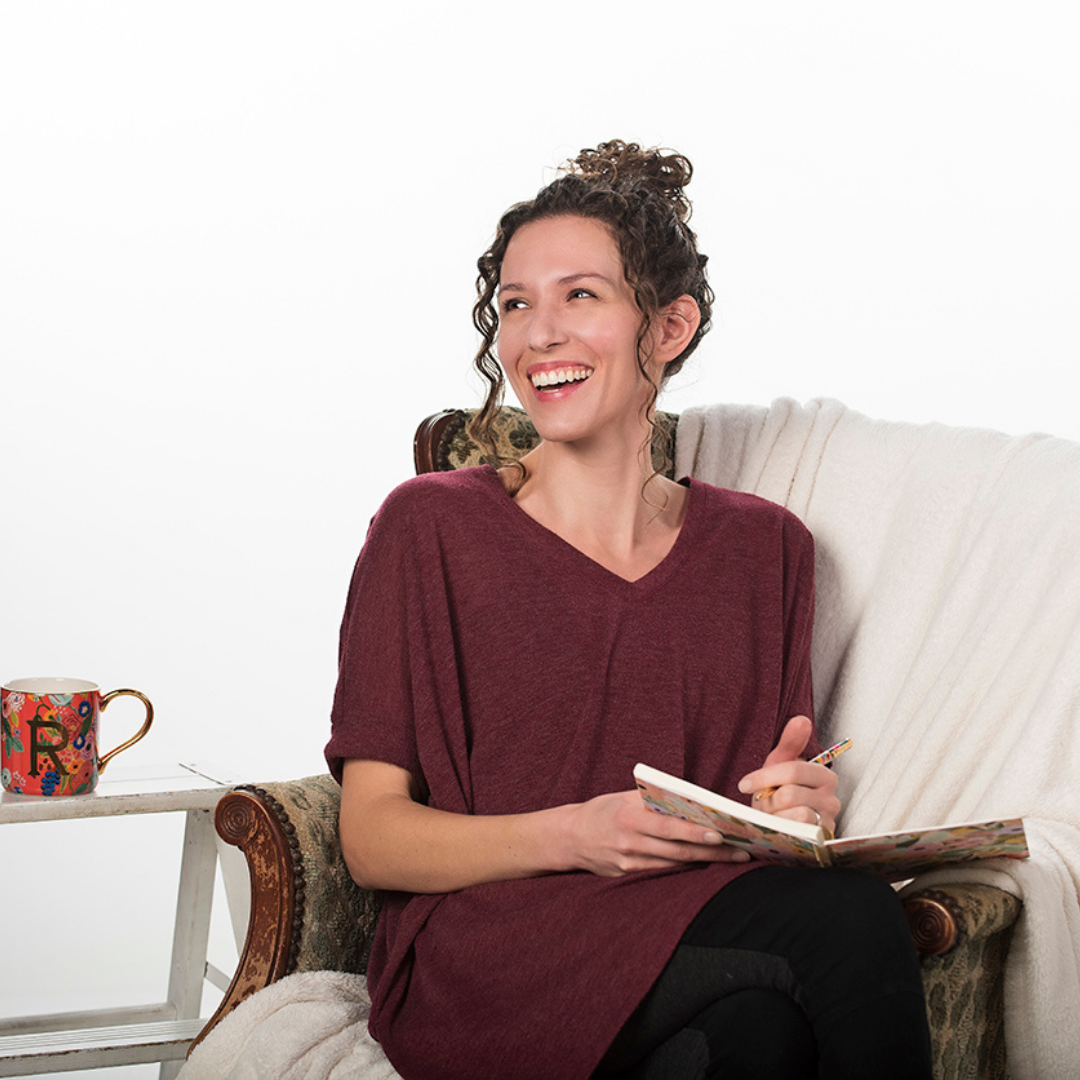 Frequently asked questions...
When does the course start?
The fun kicks off on Sunday, October 10 and goes through Sunday, November 21, just in time for Thanksgiving! Live sessions are Sunday nights at 8pm Eastern Standard Time, but no worries if you can't make it live. Everything is recorded so you can learn on your own time.
Do I need to be on Facebook?
Nope! All our live calls are on Zoom and all the replays and resources are on Teachable, so you'll have 100% access to all the course content, even if you don't join the Facebook group.
I've tried decluttering before and it didn't work... how do I know this will help me?
There's a reason I teach this course LIVE! Many online decluttering programs offer pre-recorded content with little to no interaction with the instructor - a surefire path to decluttering failure! As a former classroom teacher, I have the teaching skills and passion for interacting live with students. I've designed this course with step-by-step instructions, accountability, fun, and LIVE teaching to give you the greatest chance at success!
I'm embarrassed about the state of my house... do I have to share photos?
Sharing before/better photos is completely up to your comfort level. One thing I've found, though... once someone shares a photo of their home, everyone else breathes a sigh of relief because they can always relate! 😉 I am strict about my course being a 100% judgement-free zone. We are there to support each other, not judge each other. So we will support you no matter what you decide to share or not share.
This seems like a lot to do in 6 weeks... what if I can't keep up?
My goal is to help you make decluttering PROGRESS each week. And in my course, we celebrate all progress, no matter how big or small. Some weeks you might have more time to devote to decluttering than others. That's normal! Whether you declutter one small drawer or an entire room, we'll cheer you on! 🎉
Do I have access to the videos after the class is over?
Yes! You'll have lifetime access to all class recordings so you can watch and rewatch to your heart's content.
What if I'm unhappy with the course?
We would never want you to be unhappy! If you're unsatisfied with the course, contact us within the first 30 days for a full refund.